August just started and is probably your last chance to go camping with the kids before they start school. Nature delivers a low cost, full-on sensory experience; making a family camping trip a great way to introduce your children to the joys of being outside. What's so great about camping? Breaking the routine of daily urban life... kids adore change, don't you know? A new activity or unfamiliar surrounding alters a child's perspective and stimulates their brain.
When planning a trip, most parents wonder what to pack; it totally depends on your baby's age and whether you are planning to stay in a tent, an RV or a cabin. In this article, we will review several recommendations for you and where to find them.
HERE ARE FOUR THINGS YOU'LL WANT TO BRING CAMPING WITH A BABY:
1. A SAFE EASY-TO-PACK PLACE TO SLEEP
To make your baby feel comfortable while sleeping, you can choose from several options to carry with you, such as travel cribs, shelters or tents. Here we show you some options: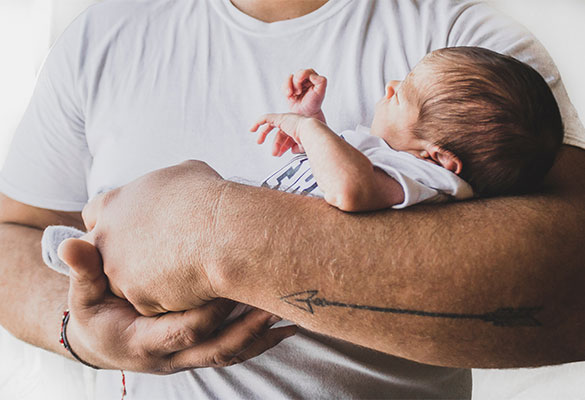 Nido 2 in 1 Travel Bed & Play Tent: Compact and light, this tent is perfect for the beach, park or playroom! The Nido fabric is anti-UV (SPF 50+) to protect the baby's skin from harmful UVA and UVB rays from the sun, wind, and sand.
The Pea Pod Camp is a lightweight tent -for children six months to six years- that pops open and is immediately ready for use, ideal for little one's nap time or playtime. Your little one will sleep whether your adventures include the great outdoors or a weekend home.
2. AN EASY-TO-PACK PLACE TO EAT
Perch Hanging Highchair Whether at home, in a restaurant, or on a picnic day, the Perch portable hanging high chair will give your child a special place at the family table. The Perch attaches to most tables and folds compact for easy storage. A handy travel bag is included, which you'll be able to store under the seat when not in use.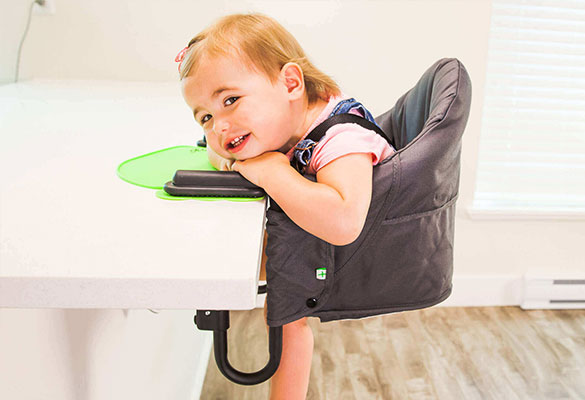 3. BE PREPARED TO HAVE FUN WITH SUN PROTECTION

Swimming pool: With the summer heat, having a portable pool is always a good idea to keep the kids entertained. They can have fun while feeling fresh in the water in a safe environment. Pop-up pools are a great solution to have your mini pool for the kids at the beach or when camping.
Swimming diapers are also a must when we go outdoors. The key difference between swim diapers and regular diapers is that the latter expands and sags after getting wet. So, if you make your baby wear a regular diaper in the pool, it will become a soggy mess. On the other hand, with swim diapers, you can rest assured. Because it won't be bulky or soggy.
Sun protection: The skin of our babies and kids is very delicate, and we need to protect them from the sun. So always take with you the sun protector, hats and sunglasses.
4. LUNCHBOXES, CONTAINERS AND BACKPACKS:
Packing your lunch is healthier and more sustainable than buying a packaged lunch. When travelling with kids, it is important not only the type of food – which has to be healthy and nutritional- but also attractive to the eyes of our children. The lunch or bento boxes are great for making the food look good and keeping it warm or cold. Your kids will enjoy eating and having fun with these great designs.
Creating independence: With these great outdoor activities, your kids will have fun and have a great time together as a family. They can also learn and become more independent. Encourage your child to be responsible by carrying their most loved things in their backpacks. It could be a toy, clothes, some water, or their favorite book; let them choose and feel confident and creative with their choices.

Deuter Backpacks: Great to encourage the imagination with the animal's design
Deuter Kid Comfort Active Child Carrier: The new, compact lite air contact back with ventilation makes this child carrier absolutely lightweight
REFERENCES