Selecting the best suitable car seat for your baby might be tiring when there are a wide variety of brands, models, and safety systems. This is an easy-to-read introduction to make your choice process less complex.
The first step to take is making sure about your kid's age, weight, and height. According to these parameters, your car size, and your lifestyle, you can get a better idea of what to start looking at.
INFANT CAR SEATS
Infant car seats are designed for newborns and infants with a minimum weight of 2 kg (4lb) on some models. They can stay in those seats until they reach the height and car seat weight limits or until their head is one inch from the top of the car seat. This limit is different for each product but varies from 10kg to 16 kg (22 to 35lb). Infant car seats must be rear-facing because it is the safest position to protect the baby's neck, back, and head in case of a collision.
Most Infant car seats have detachable bases that can be used with the vehicle's universal anchorage system or installed just using the seat belt. This allows the infant car seat to easily be detached and carried or put on a stroller with the child in it.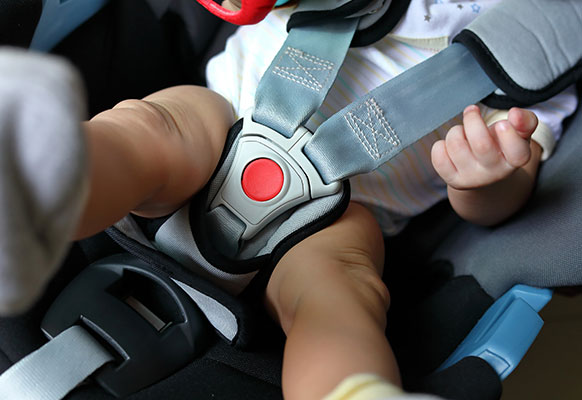 WHAT WE RECOMMEND
Initially, you should check if the Infant Car Seat you are looking for is compatible with your vehicle. It's also essential to verify if your car has LATCH. When choosing an Infant Car Seat, safety must be your priority, so make sure to check its safety features. Some models will offer multiple layers of side impact protection, load legs, rebound bars and more...
CONVERTIBLE CAR SEATS
Convertible car seats are usually used for longer. They are allowed to be used either rear-facing or forward-facing and some may even turn into booster seats. Most convertibles could also be used instead of an Infant Car seat even though they won't be as convenient and focused on this newborn stage. They are an excellent cost-effective option that you can use for many years. With a quick search on our website, you can find many different convertible Car Seat options.
All-in-one Car Seats can be suitable from birth to booster, around 5lb to 120lb.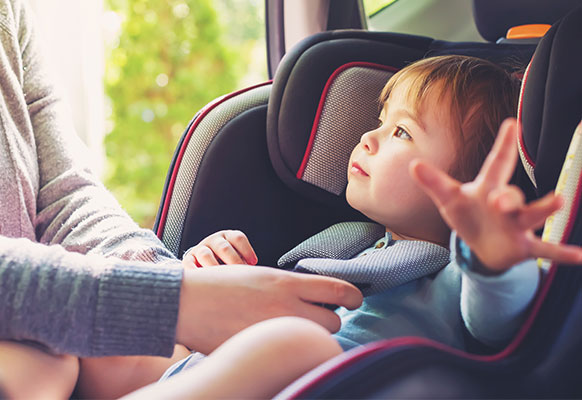 WHAT WE RECOMMEND
Most convertible car seats are more likely to have extra features when compared to Infant Car Seats. It's essential to be sure that the height adjustment provides good comfort and safety for your baby at all ages.
Both Infant Car Seats and Convertible Car Seats are great choices. The main factor that should guide your decision is which option would be most suited for your family's lifestyle. Convertibles being the most cost effective, Infant car seats being the most convenient and early development focused.
Check out our Car Seat selection right now!

REFERENCES