Diono is a brand that is committed to creating products that comply with the highest safety standards to keep your child as safe as possible while on-the-go.
It is through this commitment that they are able to create groundbreaking products like the Radian® and the Monterey® that will let you unlock the #JoyOfTheJourney.
So whether you're looking for the latest car seats, strollers or travel accessories, you'll surely find something at Diono that fits your needs.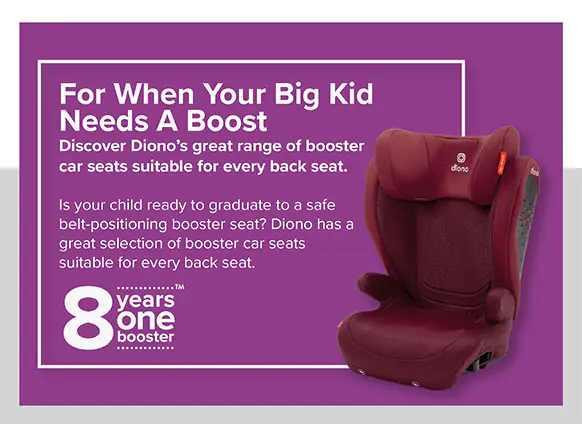 Is your child ready to transition to a safe belt-positioning booster seat?
Discover a wide range of booster car seats that are suitable for every back seat and will grow and protect your child for many years.
Each car seat is designed for ultimate portability given its lightweight design and integrated handle, so transferring between vehicles will be hassle-free.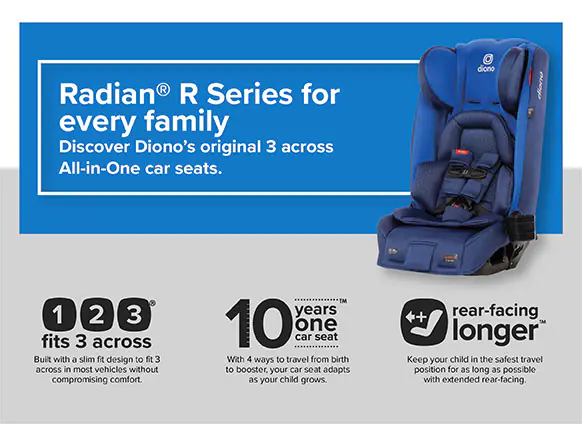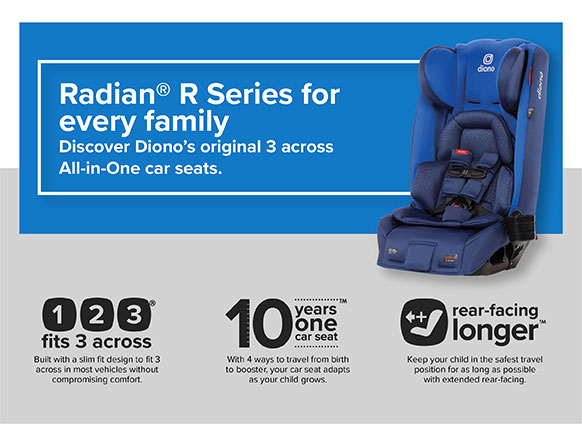 Looking for an all-in-one car seat that you can use for 10 years? Diono has got you covered!
Discover the Radian® R and Q Series, the ultimate 3 across car seat for first class travel from birth to booster seat.
The R Series is the original 3-across convertible car seat that grows with your child.
It has a slim fit design and a one-hand easy adjust, 12-position headrest.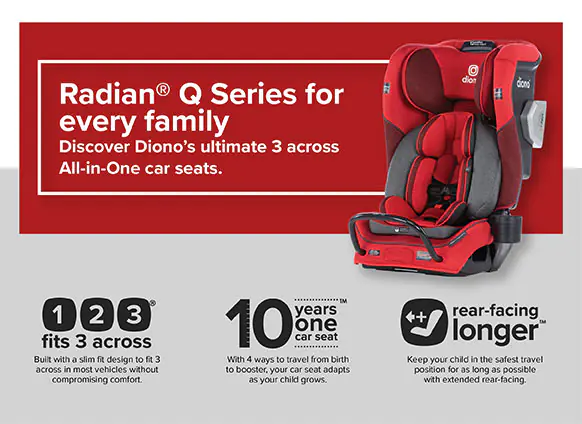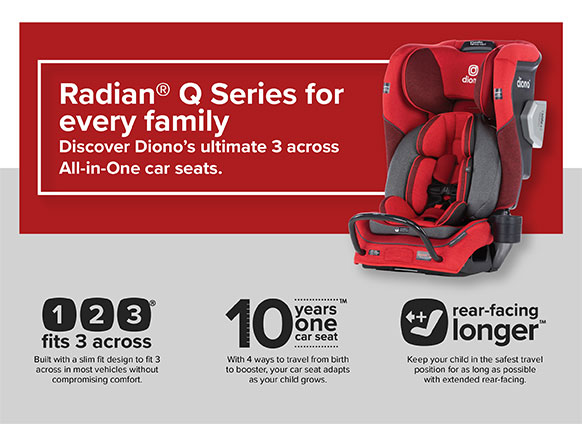 The Q Series features an all new Safe+® engineering that introduces the next generation of car seat safety.
It's equipped with Safe+® steel rear facing anti-rebound bar, steel reinforced frame, and advanced side impact protection for that added protection.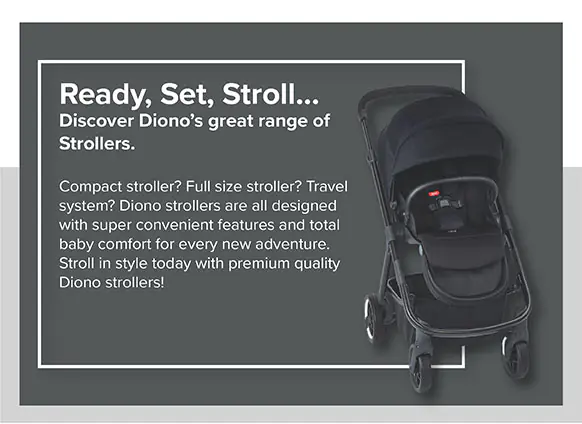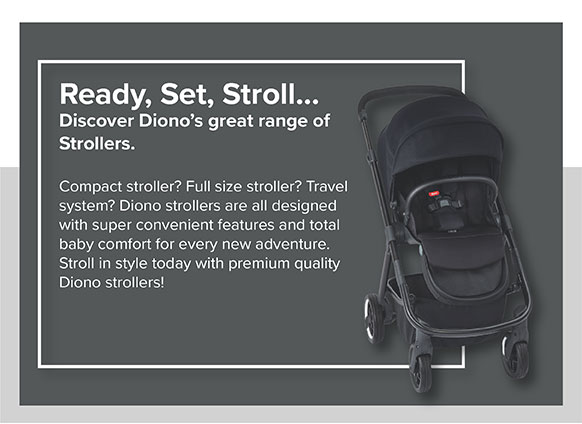 Apart from car seats, Diono also creates a wide range of strollers that are lightweight, compact, and newborn-ready.
They are perfect for the city life and can navigate through the tightest of spaces with ease.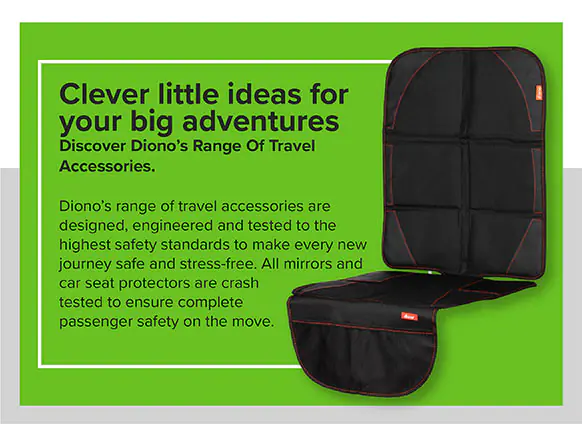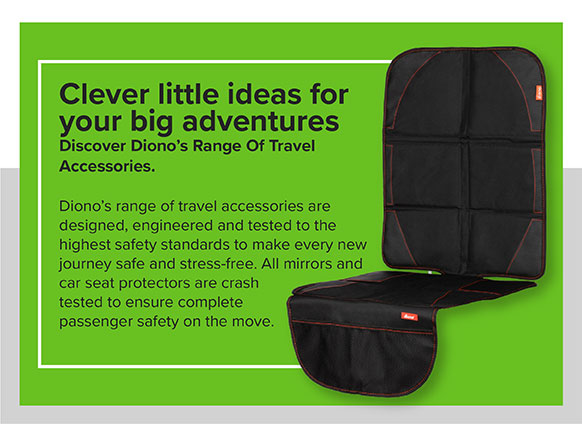 Finally, Diono has a wide range of travel accessories that are made for everyday adventures.
Discover travel accessories that are designed, engineered, and tested to acheive the highest safety standards to ensure a safe and hassle-free journey for you and your most precious one!
So what are you waiting for? Unlock the #JoyOfTheJourney and discover the Diono Difference today!