Potty training is a big step in your child's development. It marks the end of diapers and the beginning of toilet independence.
It can also be a stressful time for parents. Potty training doesn't just mean that you have to teach your child how to use the toilet. You have to teach them how to use it safely and hygienically, too.
After you know your child is ready, it's time to start preparing for the big day. There are a few things you'll need before you begin potty training:
Underwear — Potty training underwear (also called "underpants") should be easy-to-remove clothing that can easily go back on after using the bathroom. Training underpants come in different styles and designs, so find one that works for your child's personality and style.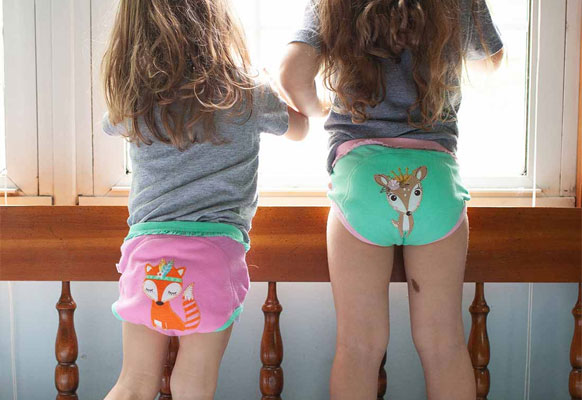 Easy-to-remove clothing —You'll want to choose clothes that don't require extra steps like zippers or buttons. Look for shirts with Velcro fasteners or snap closures instead of buttons and laces, which might be hard for your child to operate independently at first. If your child wears dresses or skirts, opt for pull-on styles or ones with elastic waists instead of belts or buttons.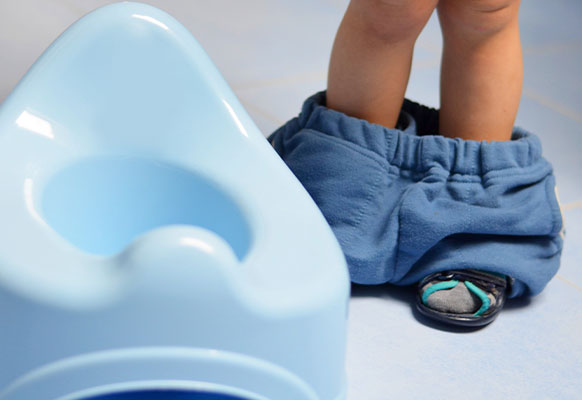 The 3-in-1 potty is a great option for on-the-go travels with your little one and at-home training. It can be used in three different ways, as an on-the-go potty, stand-alone potty, or a toilet trainer. Made with a compact nesting design for easy portability. On-the-go mode is equipped with a disposable bag holder that can fit any standard potty bag (bags not included), so you don't have to worry about a messy cleanup during your travels. The stand-alone mode can be placed on the floor to allow easy access when your child has to go. It has a smooth surface that comes with a removable basin for an easy-to-clean option. Lastly, we have the toilet trainer mode. You can detach the top seat of the potty to be used on the surface of your toilet. This is a great option to get your little ones familiar with using a larger toilet. This seat is able to fit most toilet seats and has a tab to keep the seat in place to better secure your child when sitting. There is a magnetic hub attached to the trainer, that will lift & store right onto your toilet seat.


Check out our potty training selection and buy all you need to make the potty training experience successful for your Big Kid!