Expert Baby Car Seat Inspection Service in Vancouver
At TJsKids, Your Child's Safety is Our Priority
The statistics are sobering - motor vehicle accidents are a leading cause of injury and death among children. Properly installed car seats significantly reduce the risk of injury and save lives. TJsKids employs CPSAC certified technicians to assist you in getting you seats installed correctly.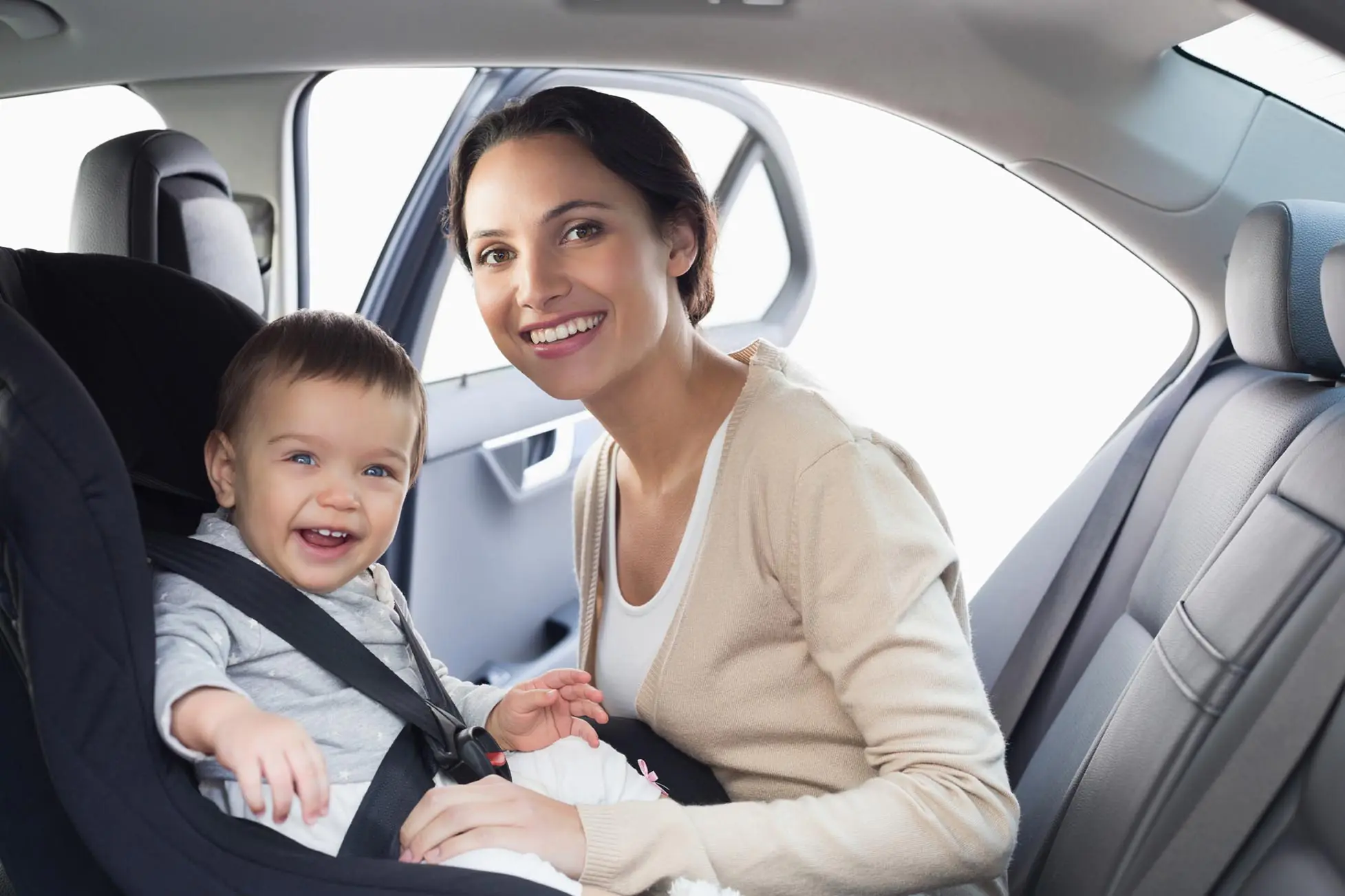 Be confident with your carseat installation, we do it for free!
Welcome to Vancouver's Premier Baby Car Seat Installation and Inspection Service! Since we are parents too, we understand that nothing is more important than the safety of your little one. As busy, new caregivers, you deserve nothing but the best, so elevate your peace of mind with our professional service, providing expert installation and inspection of baby car seats by certified technicians from the Child Passenger Safety Association of Canada. Read on to discover why choosing our service is a crucial step in ensuring your child's safety and learn about the best practices for child passenger protection.
The Importance of Proper Car Seat Installation
You want to do the best for your child, you spend a lot of money on great products to keep them safe, why not take a moment to ensure that everything is working correctly and securely? Here are some compelling reasons to choose our completely free baby carseat inspection service: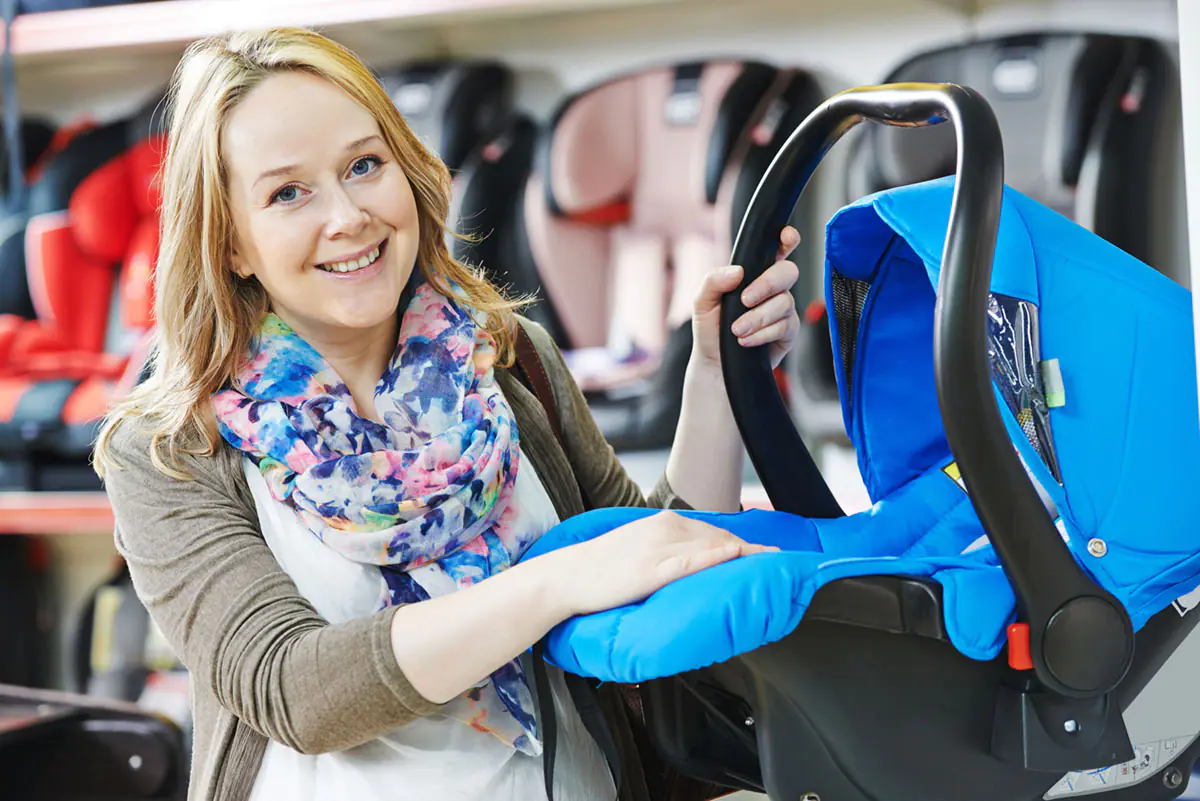 Expertise: Our certified technicians are rigorously trained and accredited by the Child Passenger Safety Association of Canada. They stay up-to-date with the latest safety regulations and best practices, ensuring your child's car seat is installed correctly.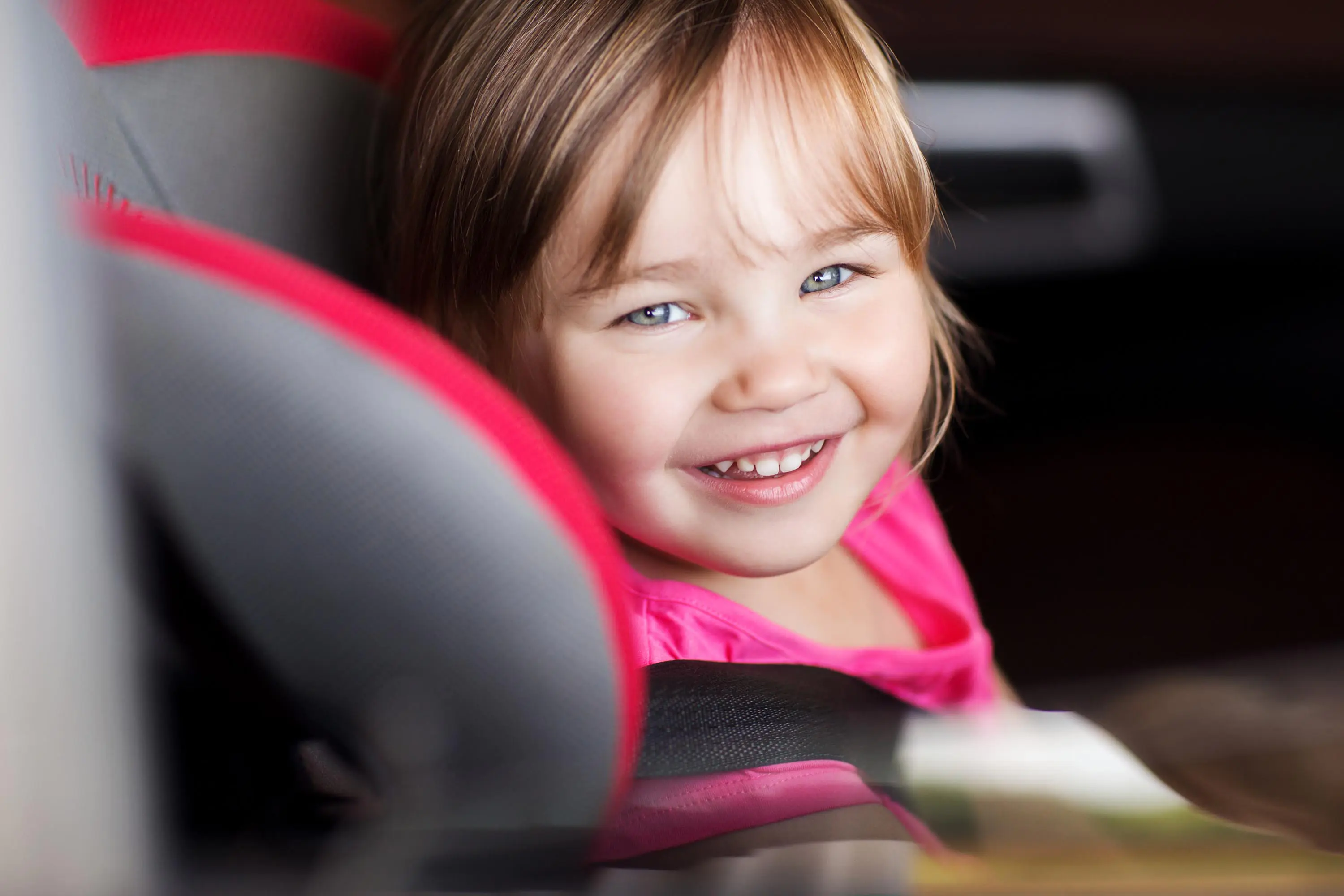 Safety First: Your child's safety is our top priority. We understand that new parents have a lot on their plates, and it can be challenging to navigate the complexities of car seat installation. Our service ensures that your car seat is correctly installed, minimizing the risk of injury in case of an accident.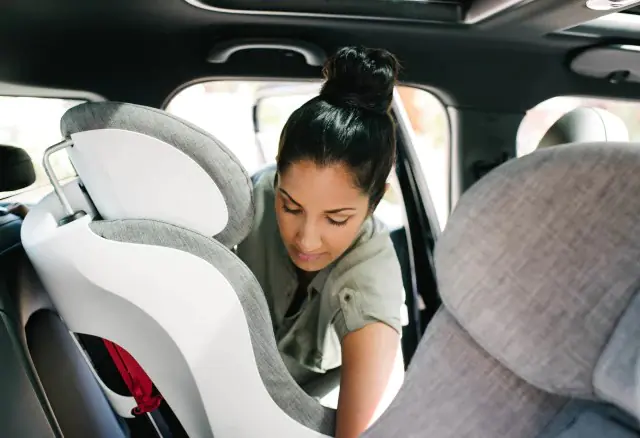 Compliance with Regulations: Canadian laws and regulations on child passenger safety can be complex and subject to change. Our technicians stay updated with the latest regulations, ensuring your car seat installation complies with the law.
Benefits of Properly Installed Car Seats
The benefits of a properly installed car seat go beyond safety. These are a few additional reasons why you should consider our free carseat installation service:
Safety Assurance: A correctly installed car seat provides peace of mind, knowing that your child is safe and secure in the event of a collision.
Reduced Risk of Injury: Proper installation significantly reduces the risk of injury in car accidents. In fact, studies show that child safety seats can reduce the risk of injury by up to 71%.
Legal Compliance: Ensuring your car seat is properly installed helps you adhere to the law, preventing potential fines and legal issues.
Ease of Use: Proper installation also means that the car seat will function as intended, making it easier for you to secure and transport your child.
Resale Value: A car seat that's correctly installed can have a higher resale value, should you decide to sell it or pass it on to another family.
Best Practices for Child Passenger Protection
When conducting our free infant and toddler car seat inspections service, our Vancouver-based technicians follow these best practices when installing and inspecting car seats:
Rear-Facing Seats: For infants and young children, use rear-facing seats until they reach the height and weight limit recommended by the manufacturer.
Harness Straps: Ensure that the harness straps are snug but not too tight. You should be able to fit only one finger between your child's collarbone and the strap. Straps should be positioned at or below the shoulder in rear-facing carseats, and at or above the shoulder in forward-facing.
Secure Installation: The car seat should be tightly secured in the vehicle. Our technicians use the LATCH system or seat belts, depending on the manufacturer's recommendations.
Check for Recalls: We verify that your car seat has not been recalled and is in good condition.
Keep Children Rear-Facing: Keep children rear-facing for as long as possible, as it provides better protection for their head, neck, and spine.
Booster Seats: Use booster seats for older children who have outgrown a harnessed car seat but are still too small to use the seat belt alone.
Regular Inspections: Car seats and their installations should be inspected regularly to ensure they meet safety standards and are properly secured.
Our Free Car Seat Inspection Service: What to Expect
When you choose our completely free Baby Car Seat Installation and Inspection Service, you can expect:
Certified Professionals: Our technicians are highly trained and certified by the Child Passenger Safety Association of Canada (CPSAC).
Convenience: We offer flexible appointment scheduling, ensuring our service fits your busy lifestyle.
Thorough Inspection: Our technicians inspect your car seat for recalls, damages, and correct installation.
Educational Guidance: We offer guidance on car seat selection, ensuring you choose the right one for your child's age and size.
Professional Installation: Our technicians meticulously install the car seat in your vehicle to meet the highest safety standards.
Compliance Assurance: You can trust that your car seat installation complies with Canadian safety regulations.
Book Your Appointment Today
Don't compromise your child's safety when it comes to car seat installation. Our service is tailored to meet the needs of caring, busy parents like you who value the safety and well-being of their children. Book your appointment with us today and enjoy the peace of mind that comes with knowing your child is protected while on the road.
Contact Information:
Phone : (604) 324-2888
Email : [email protected]
Location : 88 SW Marine Drive, Vancouver, Canada
Your child's safety is our priority. Trust our certified technicians for expert car seat installation and inspection. We look forward to ensuring the safety of your precious cargo.
What is CPSAC?
The Child Passenger Safety Association of Canada (CPSAC) is a highly respected organization dedicated to enhancing child passenger safety in Canada. Their mission and goals revolve around ensuring that all children travel safely in motor vehicles. Read on for an in-depth look at CPSAC, its mission, goals, and the significance of certification by this organization.
CPSAC's mission is to promote the safety of children as passengers in motor vehicles. Their focus is on preventing injury and saving lives by advocating for best practices in child passenger safety, educating parents and caregivers, and training professionals in the proper use and installation of child car seats.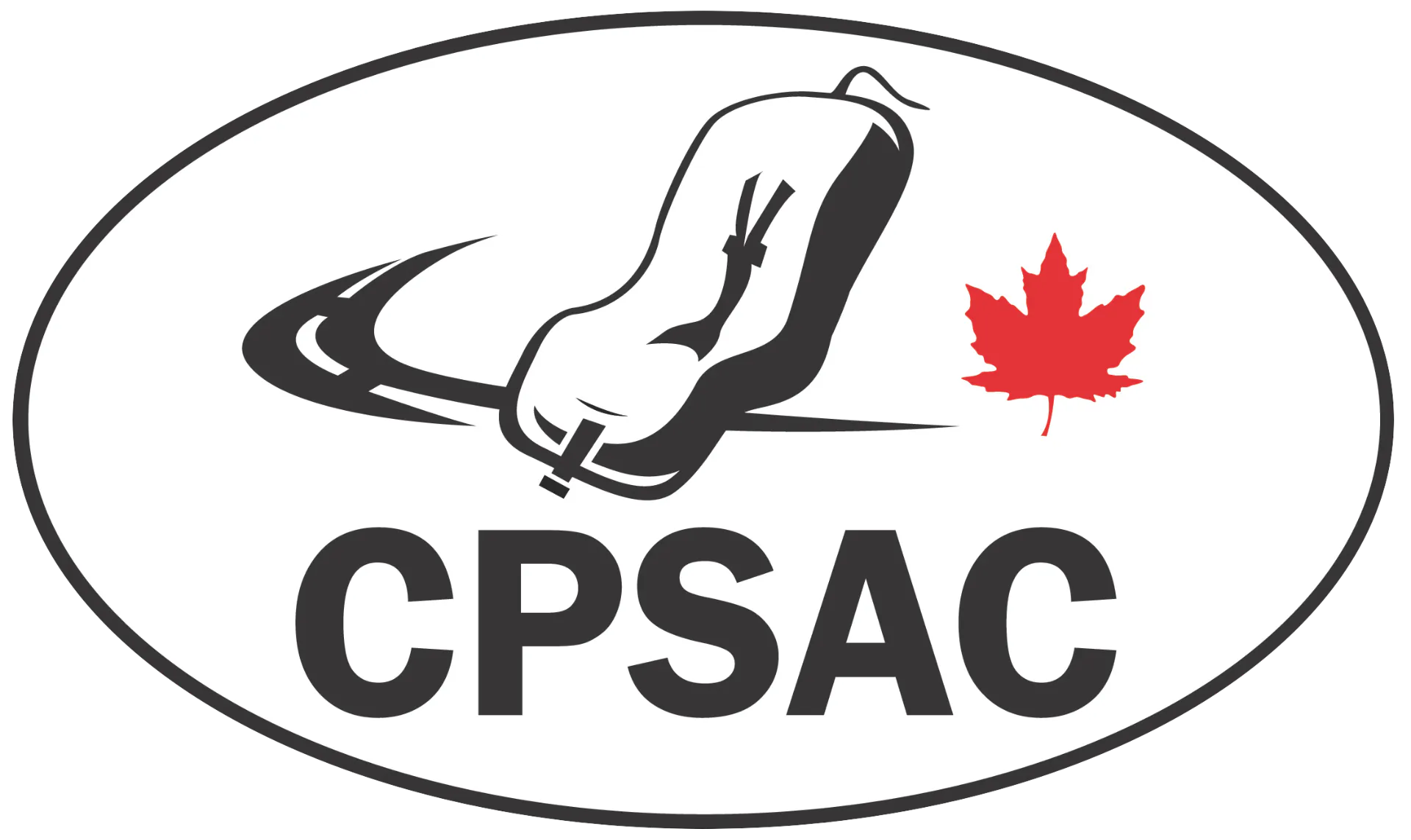 What are the Goals of CPSAC?
Education
One of CPSAC's primary goals is to provide comprehensive education and awareness about child passenger safety to parents, caregivers, and professionals. They aim to ensure that everyone understands the importance of using car seats, booster seats, and seat belts correctly.
Certification and Training
CPSAC offers training programs to certify technicians and instructors in the field of child passenger safety. These certified technicians become experts in installing and inspecting car seats, providing valuable guidance to parents and caregivers.
Research and Advocacy
CPSAC conducts research to stay up-to-date with the latest safety standards, regulations, and best practices in child passenger safety. They advocate for evidence-based policies that enhance child safety.
Community Outreach
CPSAC works to engage communities and organizations in discussions and initiatives related to child passenger safety. They collaborate with partners to reach a wider audience and promote safer travel for children.
What is the Significance of CPSAC Certification?
TJsKids is proud to have CPSAC certified technicians on staff who are ready to give useful assistance in making sure you are installing your new car seat correctly; but what is the significance of such a certification?
CPSAC certification is a mark of expertise in the field of child passenger safety. Here's what it means when a technician is certified by CPSAC:
Extensive Training
Technicians certified by CPSAC have undergone rigorous training that covers the installation, inspection, and proper use of child car seats. This training ensures that they have a deep understanding of the intricacies of various car seat models, different vehicle types, and the specific needs of children at various stages of development.
Knowledge of Best Practices
CPSAC-certified technicians are well-versed in the best practices recommended by the organization, which are based on the latest research and evidence. This includes knowing how to select the right type of car seat for a child's age, weight, and height, as well as how to install it correctly in different vehicle models.
Awareness of Canadian Regulations
Technicians certified by CPSAC are up to date with Canadian child passenger safety regulations, which can be complex and subject to change. This ensures that the car seat installation is not only safe but also compliant with the law.
Cultural Competency
CPSAC places an emphasis on cultural competency, recognizing that child passenger safety practices can vary among diverse cultural communities. Certified technicians are trained to approach their work with sensitivity and cultural awareness.
Commitment to Ongoing Education
CPSAC-certified technicians are required to engage in ongoing education and training to maintain their certification. This commitment to staying current with the latest safety standards and practices ensures that the technician's knowledge remains up to date.
Trust and Confidence
When you choose a CPSAC-certified technician, you can have confidence that your child's car seat will be installed correctly and safely. This trust is especially important for new parents who may be unsure about the intricacies of car seat installation.
The Child Passenger Safety Association of Canada (CPSAC) plays a crucial role in promoting child passenger safety in the country. CPSAC-certified technicians are at the forefront of ensuring that child car seats are installed correctly and used safely. Their commitment to education, best practices, and cultural competency helps to protect children on the road and gives parents peace of mind knowing that their child's safety is in expert hands.
TJ's the Kiddies Store is proud to have CPSAC-certified technicians on staff to offer the best possible service and safety to new parents in Greater Vancouver.