Donkey 3 Mineral Mono Complete - Black Taupe
The Bugaboo Donkey 3 Mono is a single stroller that converts to a double stroller in only three clicks. Are you starting your family, but thinking of having more children in the future? This stroller is designed for you.
Special Price
CA$1,359.19
was
CA$1,698.99
Donkey 3 Mineral Mono Complete - Black Taupe
---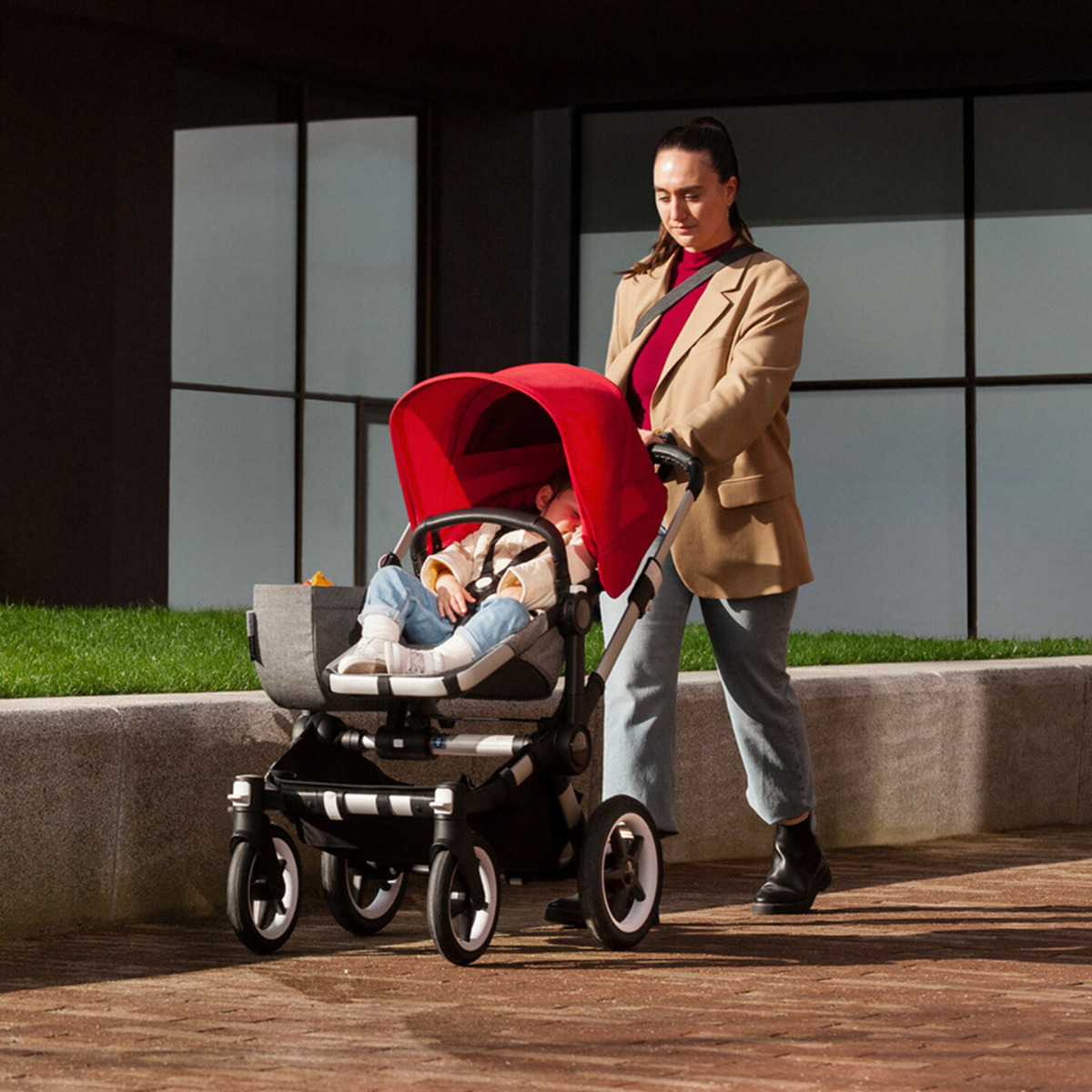 Thinking about expanding your family one day? Meet our super spacious stroller with room to grow.
The Bugaboo Donkey 3 Mono is a single stroller that converts to a double stroller in only three clicks. Are you starting your family, but thinking of having more children in the future? This stroller is designed for you.
Everything your child needs
---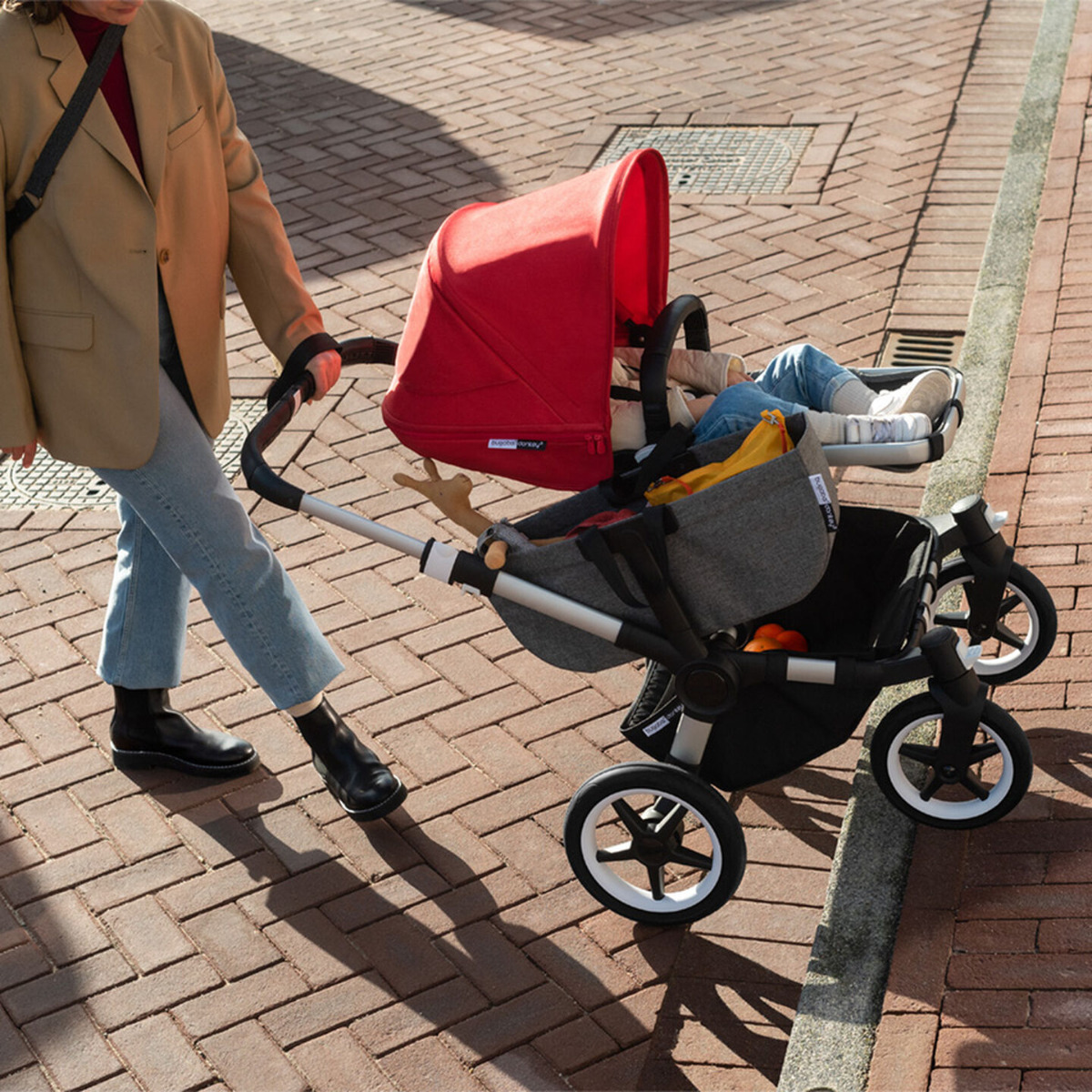 Little dreamers, big adventures
The big wheels will help make every stroll fun and bump-free. In the city or off-road, your child will enjoy the same comfort whether they're exploring the surroundings or dreaming about their favorite toys.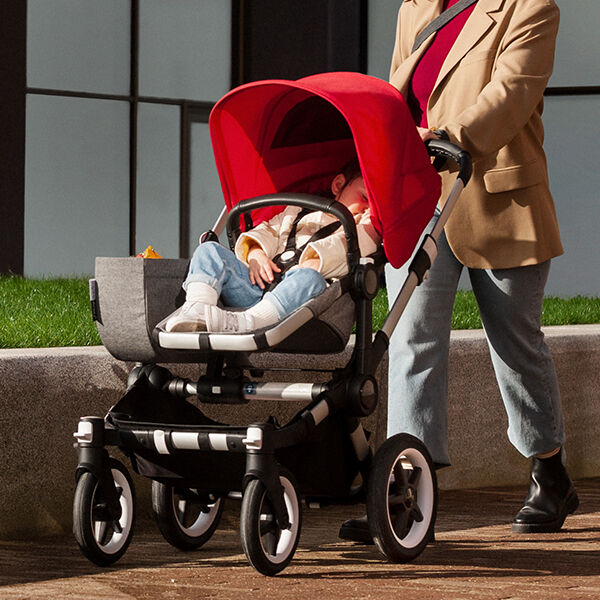 Snug and comfy from day one with premium fabrics
With super soft fabrics all around and an extra-large sun canopy with peek-a-boo and breezy panel in one, your baby will feel as snug and comfy as if they're being held by you.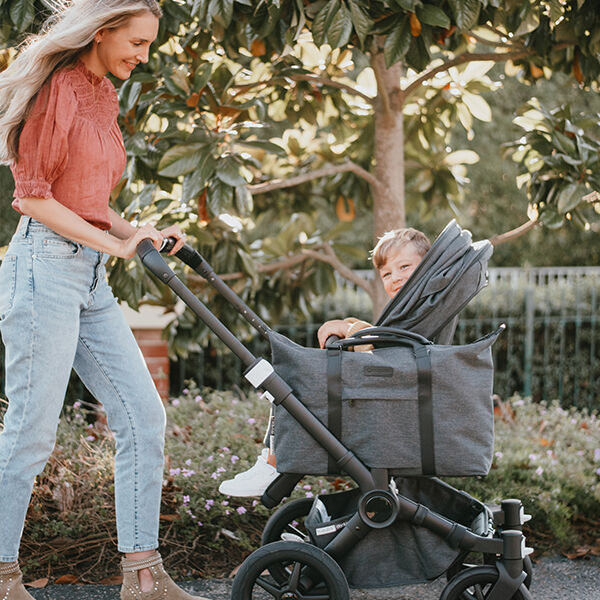 Exciting family quests on the go
When parents love versatility, every ride will feel like a whole new adventure – no matter if from the comfort of the seat, bassinet or the car seat of your choice.
All the features you'll love
---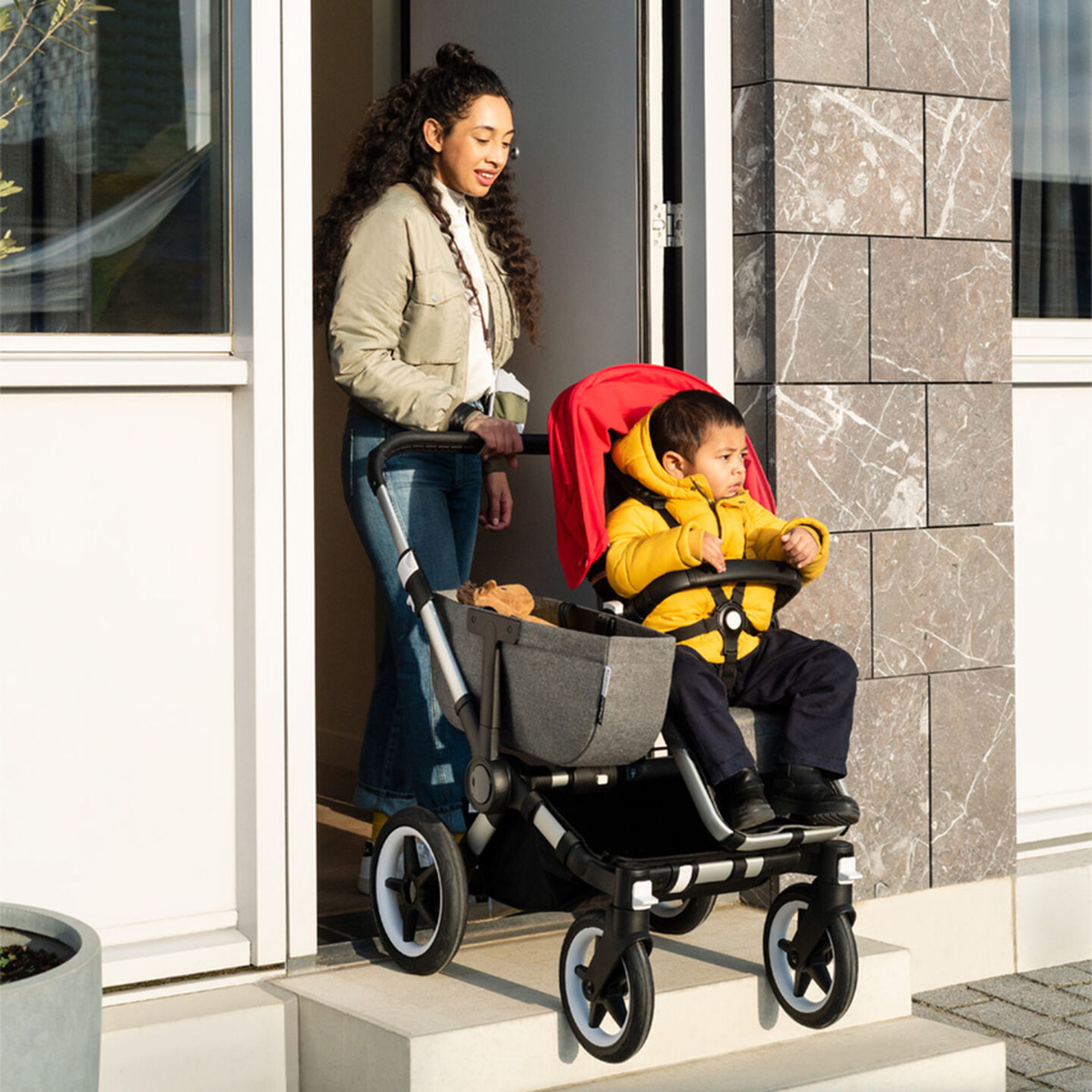 Smaller Than You Think
It's smaller than you think and fits through any standard doorway. You'll never need to worry about folding and unfolding just to get out of the house! The Bugaboo Donkey3 Mono with side basket is only 60 cm wide, and the Bugaboo Donkey3 Duo is only 74 cm which means that both are smaller than you think.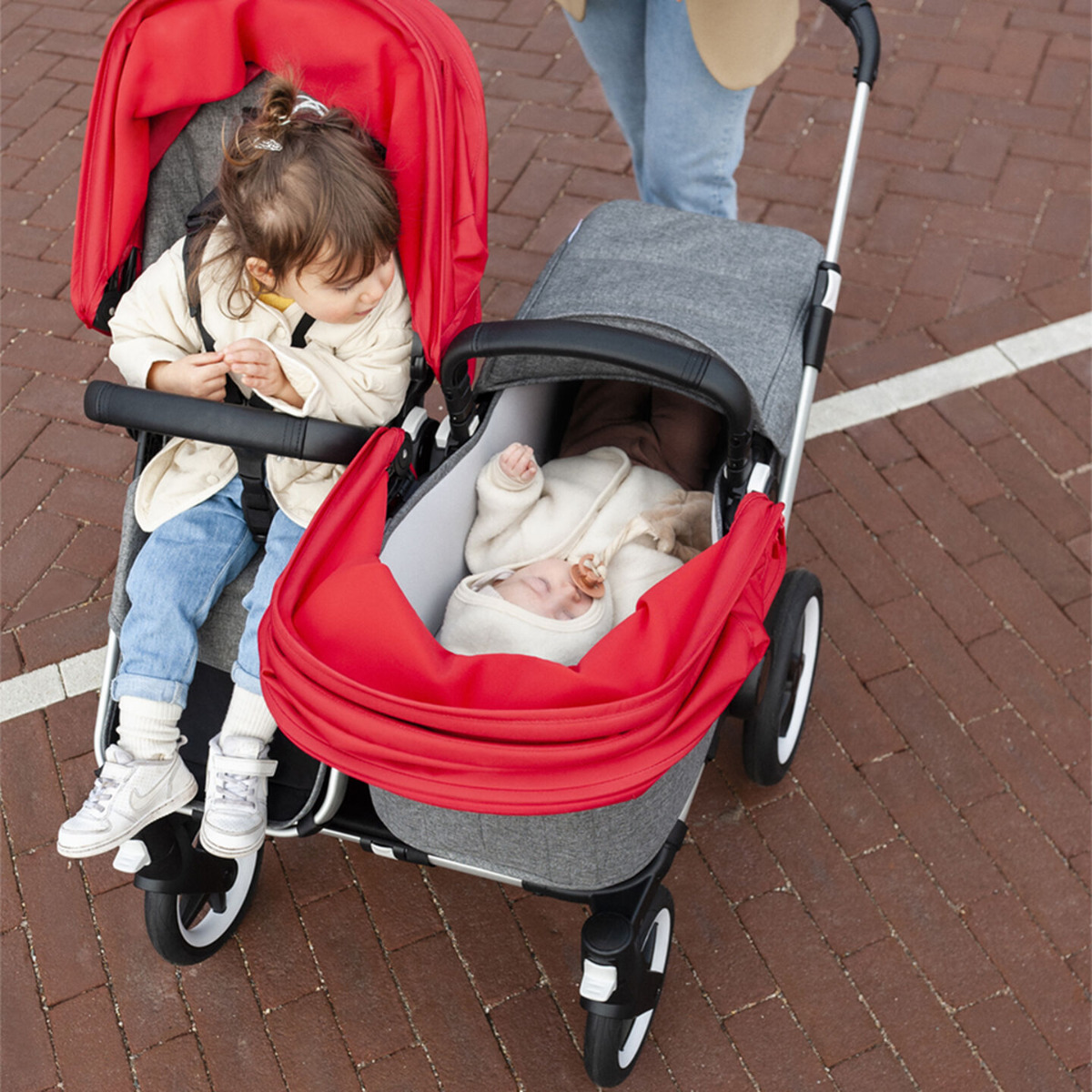 Expand and go further
The family is growing? Bugaboo Donkey 3 Mono can transform to a Duo in just three easy clicks (separate duo extension set complete required). From extra storage and comfort for one, to fun side-by-side rides, keeping your children always connected.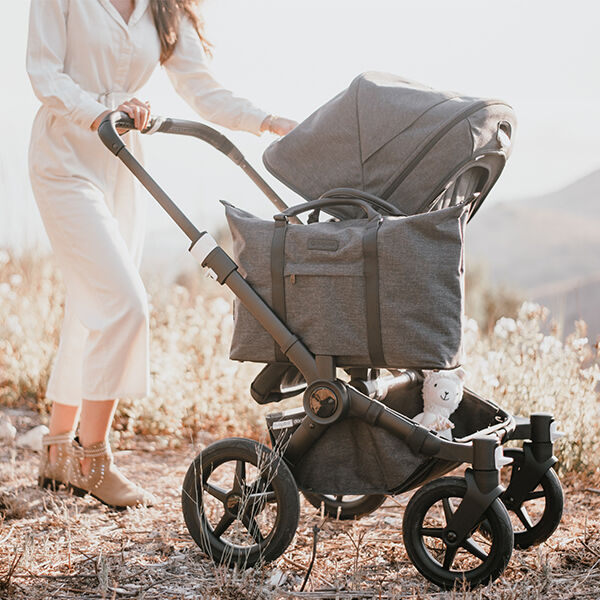 Grab, set, go with tons of storage
The super spacious storage means you'll never need to compromise. Leaving the house with one or two children has never been easier - you can bring all the essentials, including everyone's favorite toys.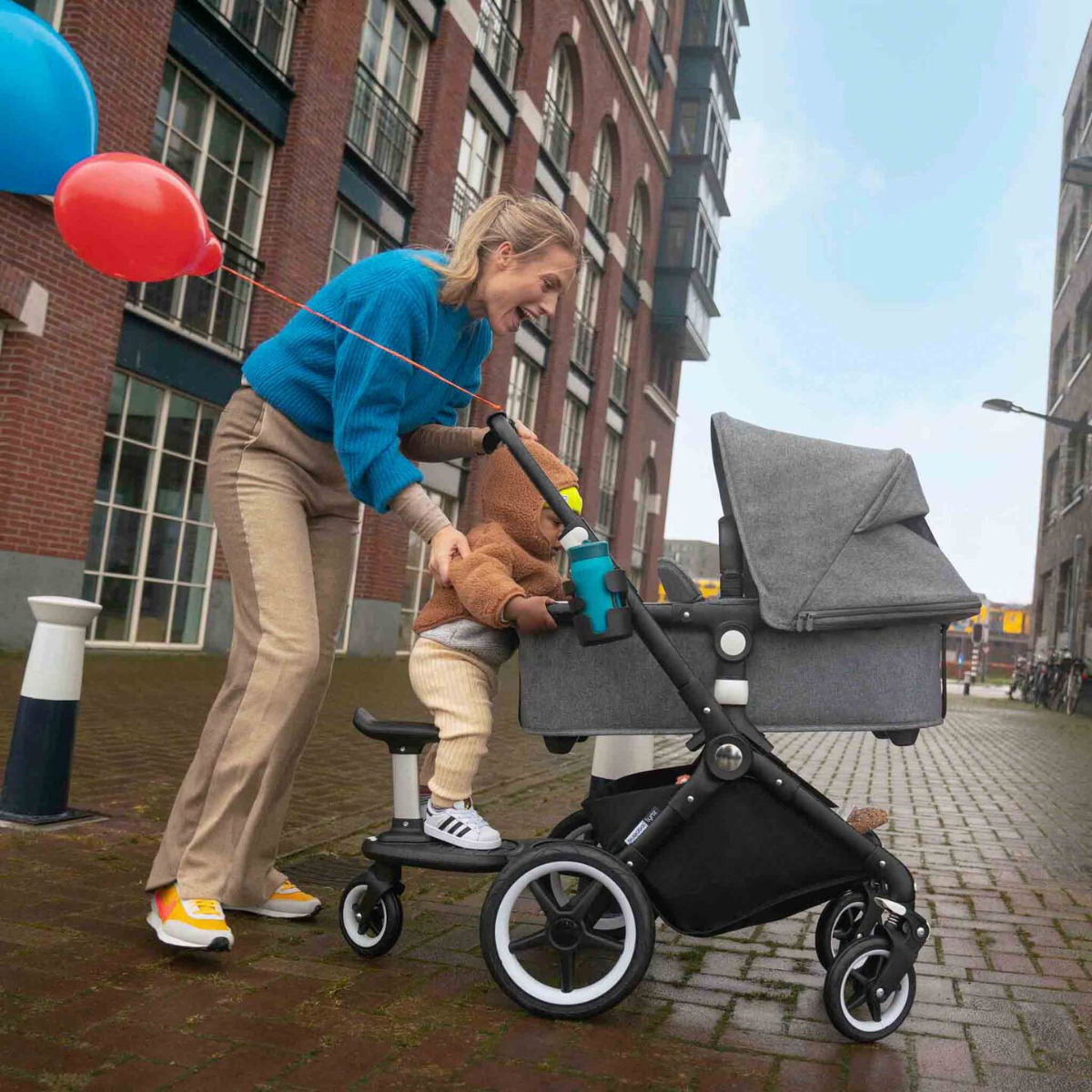 Made to excite
We want to excite families about the everyday with the help of a fantastic range of products that easily mix and match to fit any need–from fabric colors to helpful accessories. We encourage parents to discover a world of something new together with their kids, every single day. So, a trip to the store becomes a sightseeing tour, and a walk on the beach turns into a treasure hunt.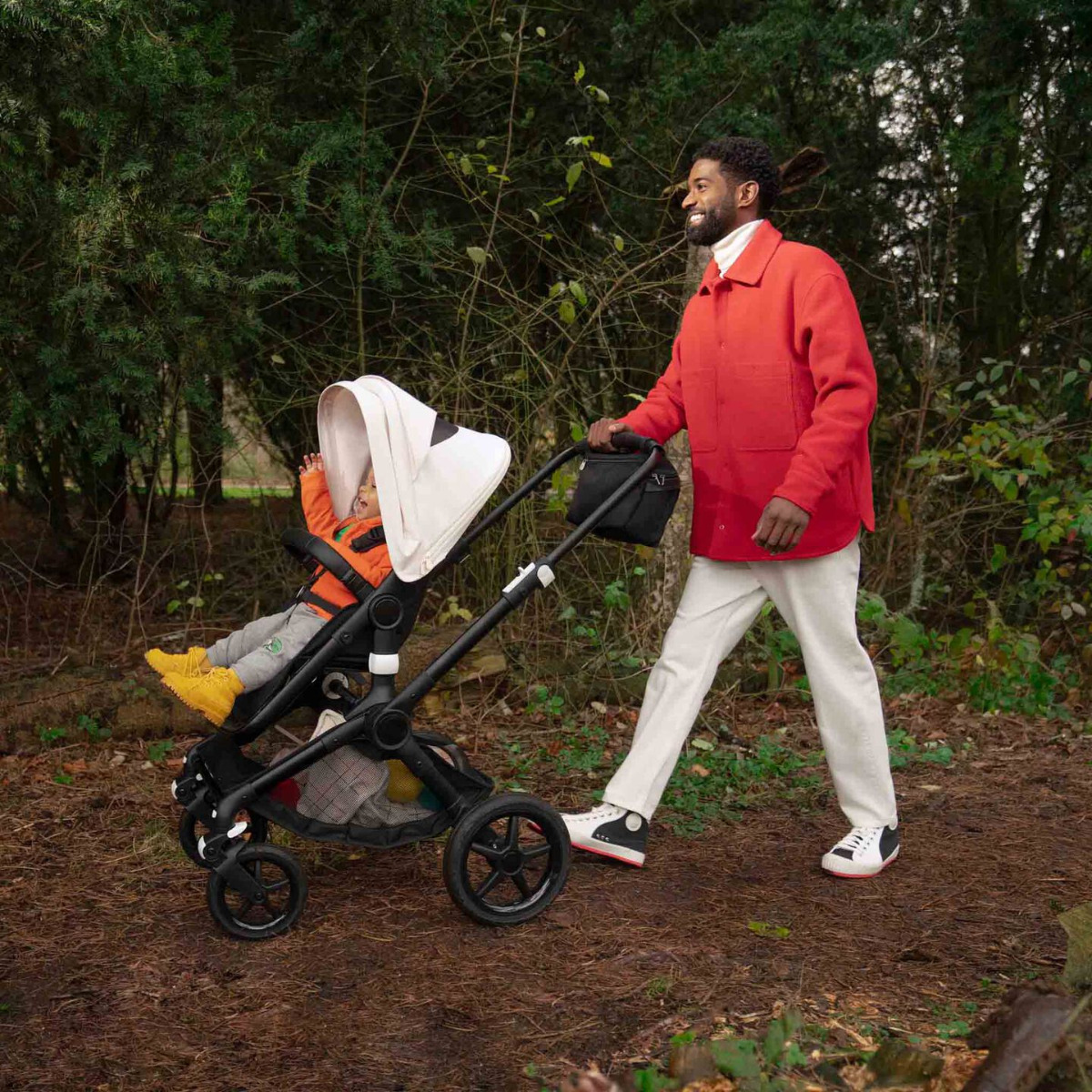 Smaller Comfort
We combine ingenious Dutch design with creative ergonomic solutions; that's why folding, storing, and pushing our strollers is just as easy as falling asleep in them. With comfort ready for any discovery, your child can grow into a happy and curious little individual while always feeling safe and cozy.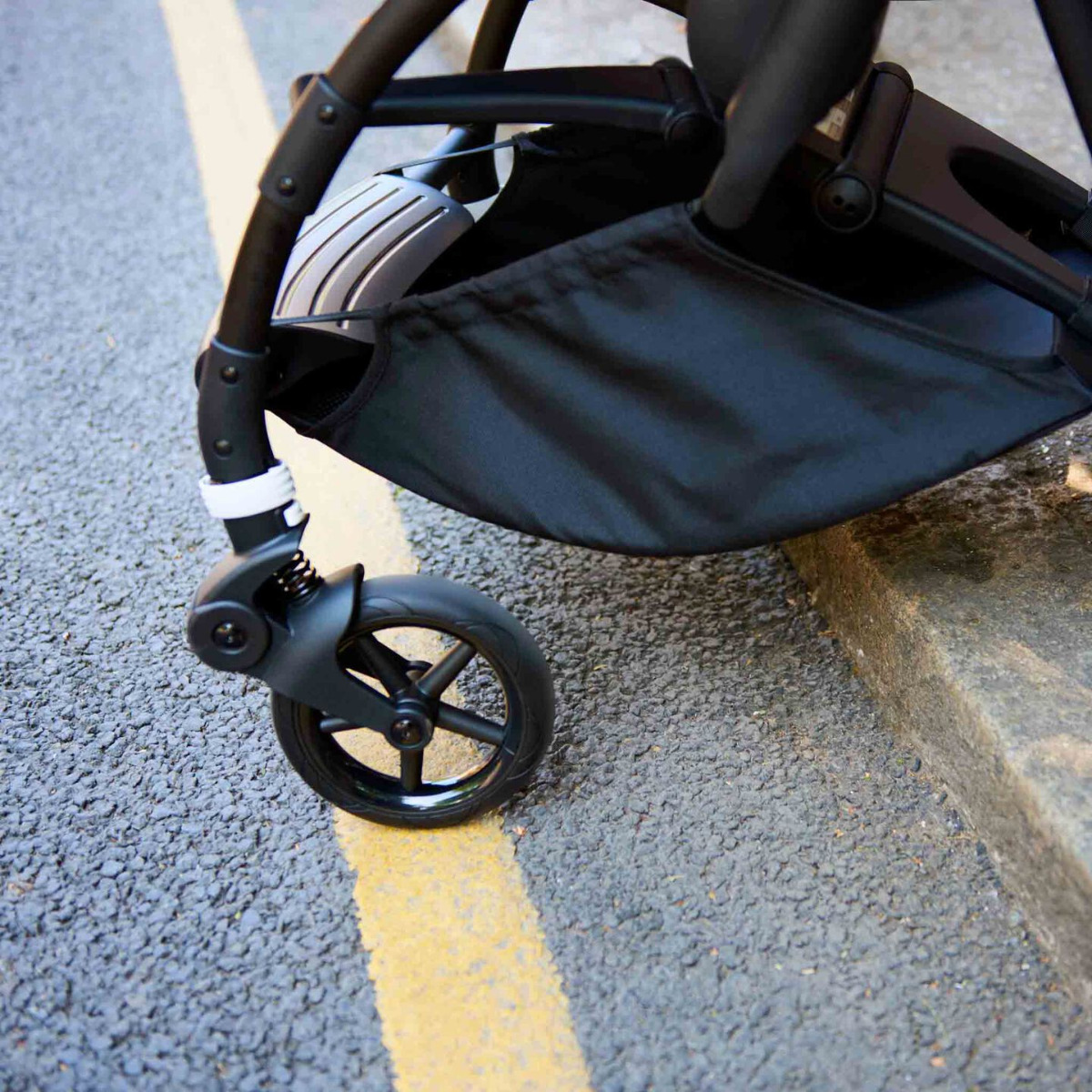 Built to Last
We've been designing durable, easy to care for products since the get-go. Replaceable parts, washable fabrics, puncture proof go-everywhere wheels and do-anything suspension mean you'll enjoy your stroller for a long, long time and then some.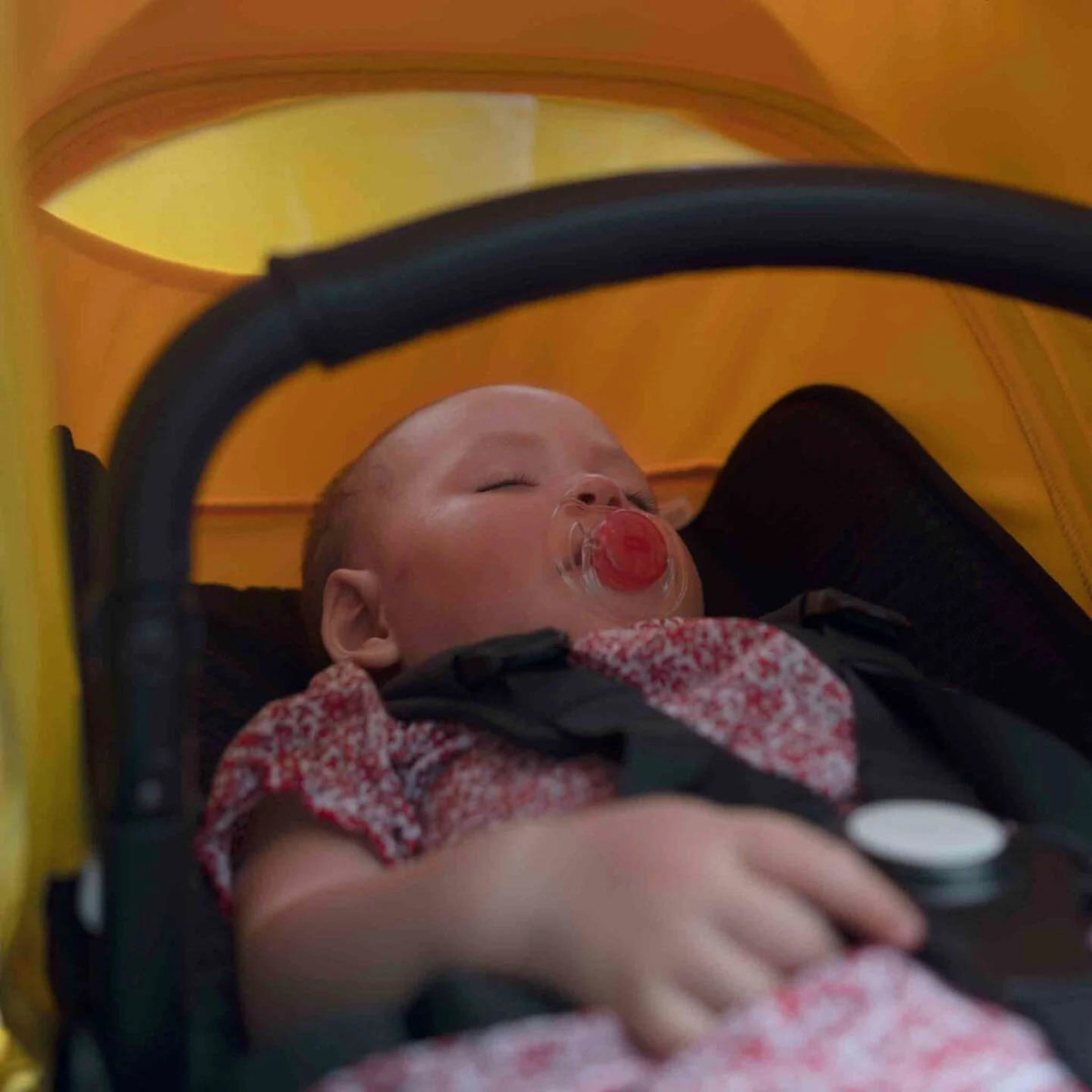 Safety and peace of mind
Each stroller is meticulously tested, built to last, and made to exceed every industry safety and quality standard there is. From choosing chemical free materials to quick-lock solutions that help you fasten a safety harness in a heartbeat. Every one of our products is made to give you peace of mind while using it.
---
Smooth all terrain push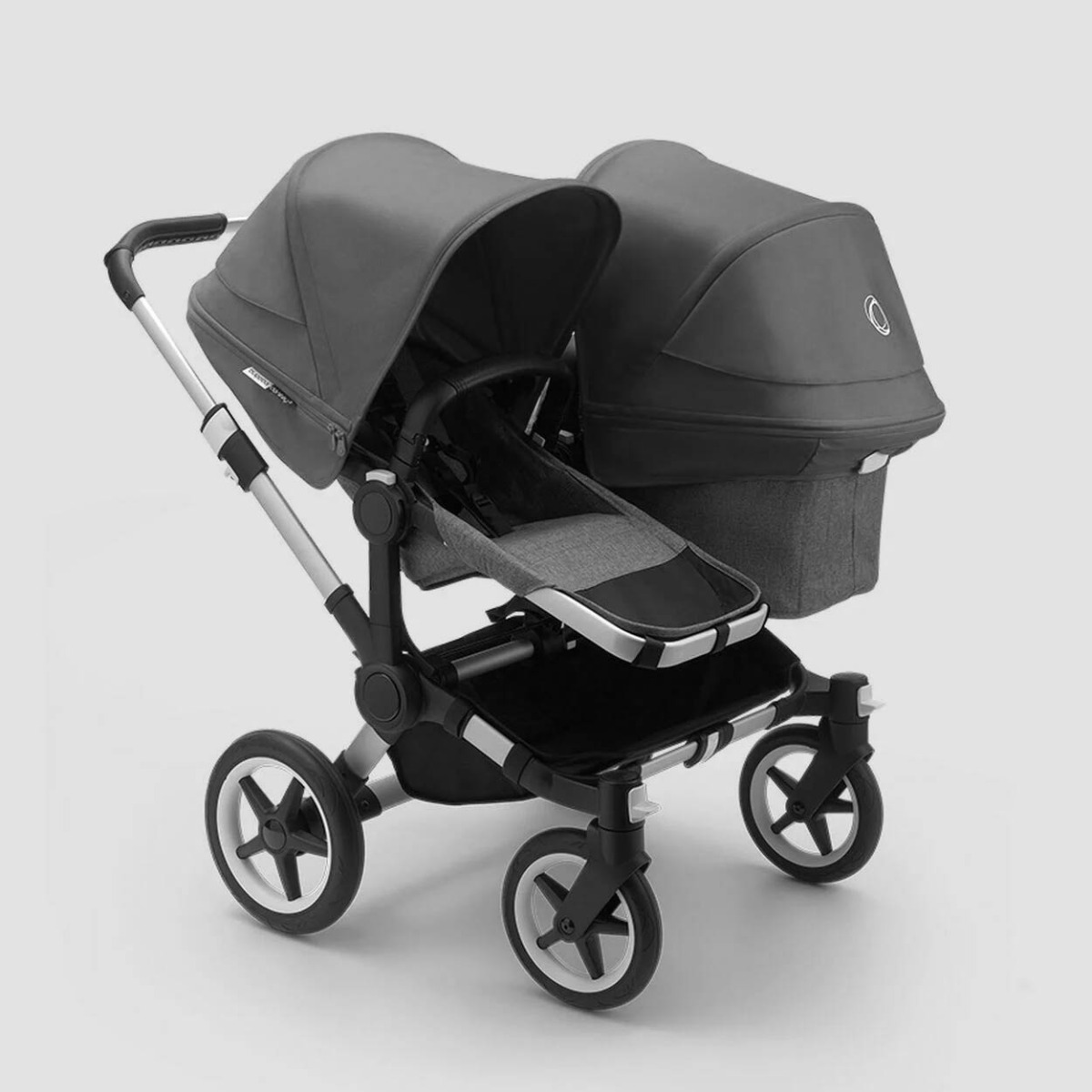 With 10-inch wheels, no terrain is too difficult for our double stroller. The Bugaboo Donkey 2 Mono has been designed to ride smoothly and easily through any paved and unpaved terrain, including sand, mud, and snow.
Grows with your family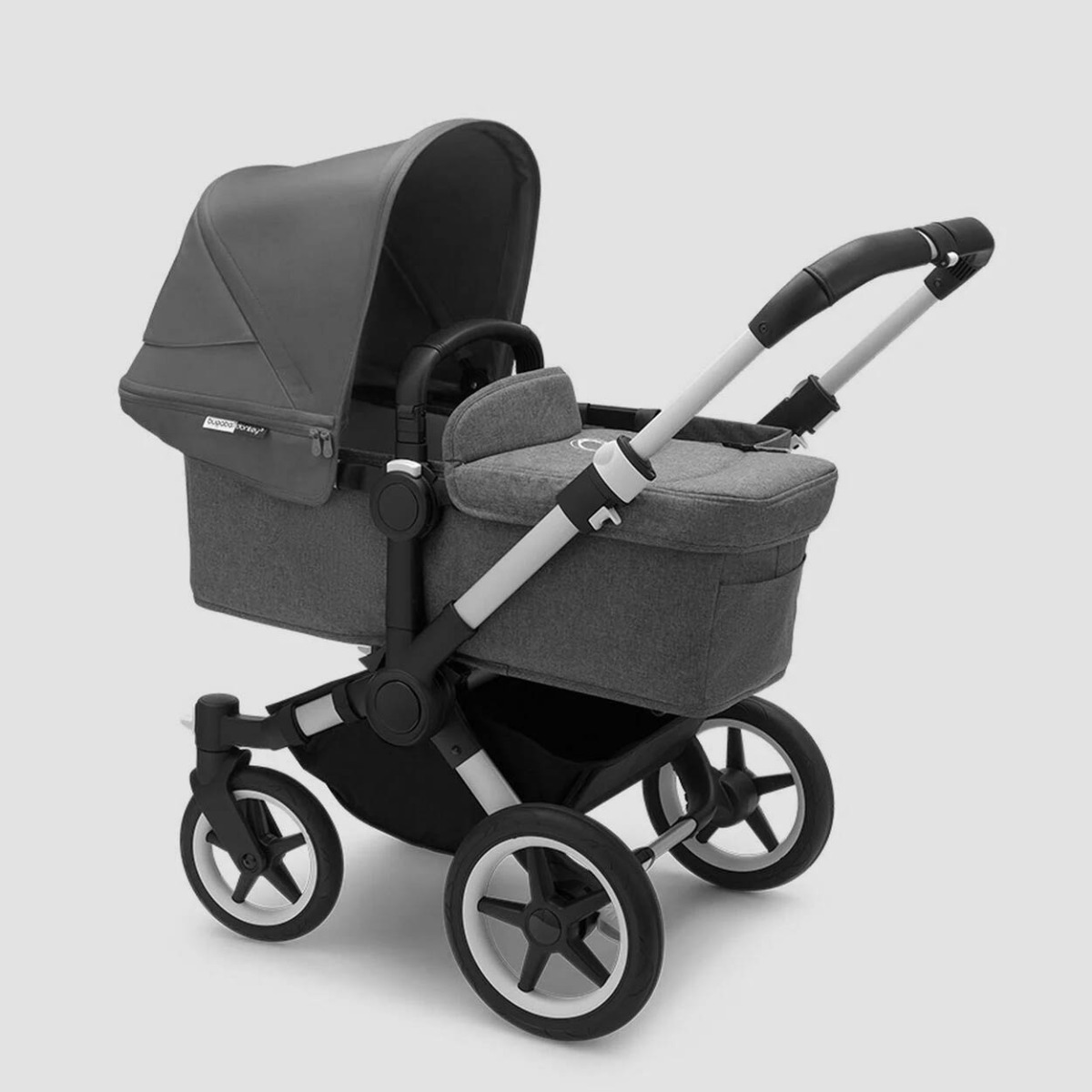 Starting a family, or thinking about having more children in the future? The Bugaboo Donkey is the ideal stroller for you. It easily converts into a side-by-side double or twin stroller in only a few clicks.
Double the Storage size
The detachable side luggage basket adds storage space to your stroller. It is ideal for keeping your essential items, plus whatever else you pick up along your way, always within easy reach. Going for a picnic, or bringing some toys along? Just grab and go, and carry it along as a handy tote bag.
What's in the Boxes
---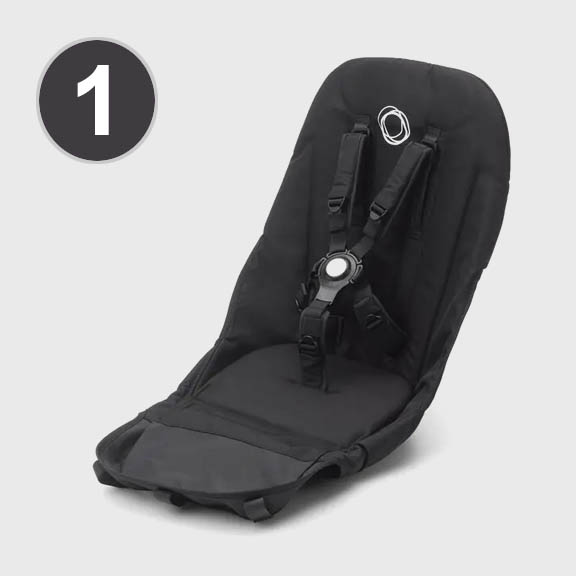 Base seat fabric
Easy to attach to the seat frame. Offers added padding for a comfortable ride for your child.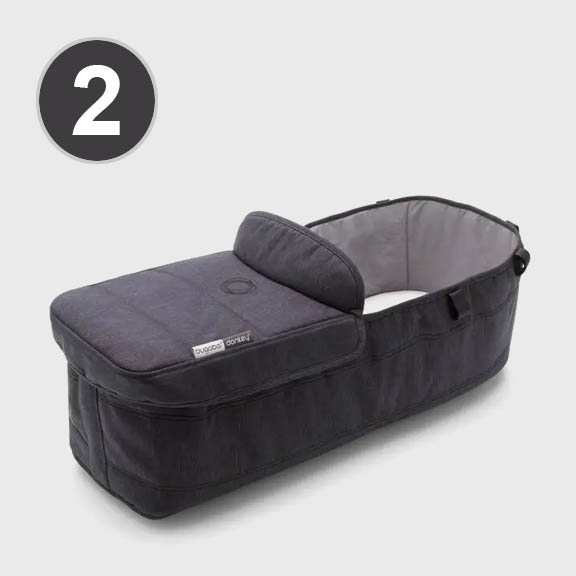 Base bassinet fabric with bassinet apron
The basics for strolling with your newborn. The bassinet is perfect for comfy naps; the apron creates an additional layer of protection.
Sun canopy
Featuring a new design, including our signature peekaboo window.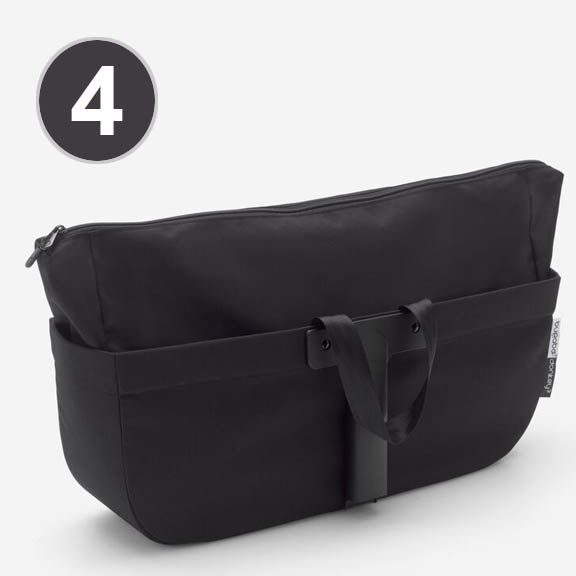 Side luggage bag and underseat basket
Additional storage during your strolls. The side luggages bag comes with a zipper on top, keeping your essentials protected.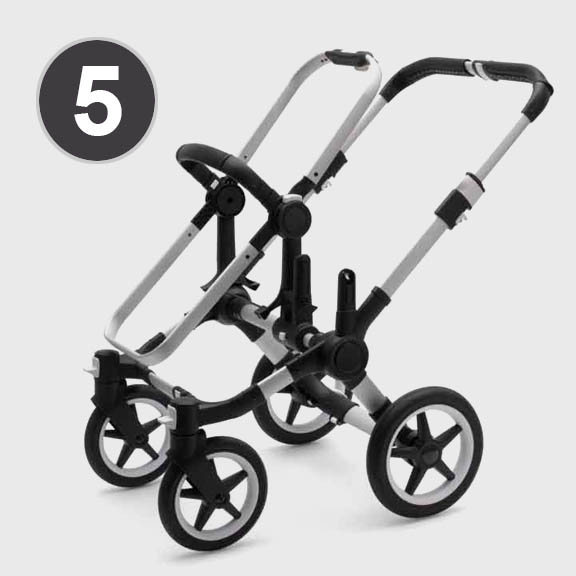 Chassis with wheels
The base structure and hardware you'll need to assemble your stroller. Includes the chassis and full set of wheels.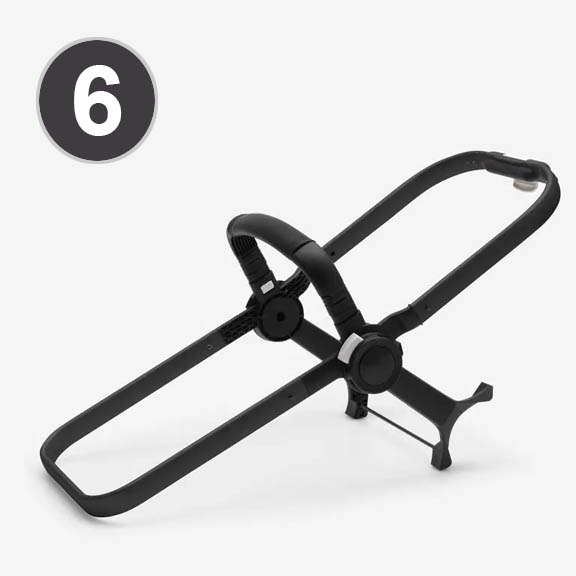 Seat and bassinet frame
You can attach the seat or bassinet fabric to it and easily click the frame onto the stroller chassis.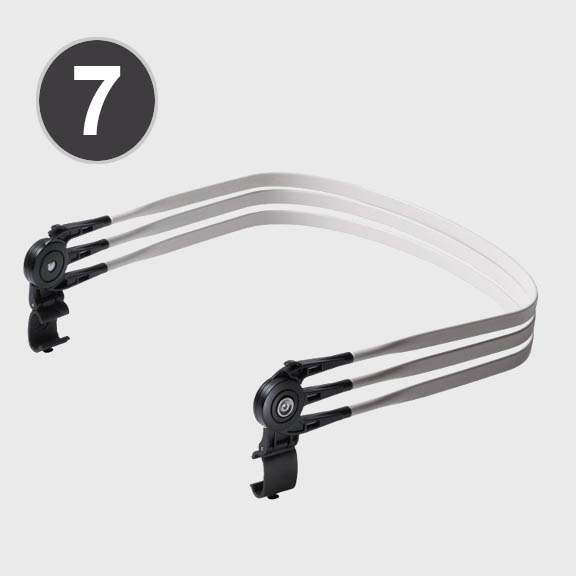 Sun canopy wires
For easy assembly of the sun canopy.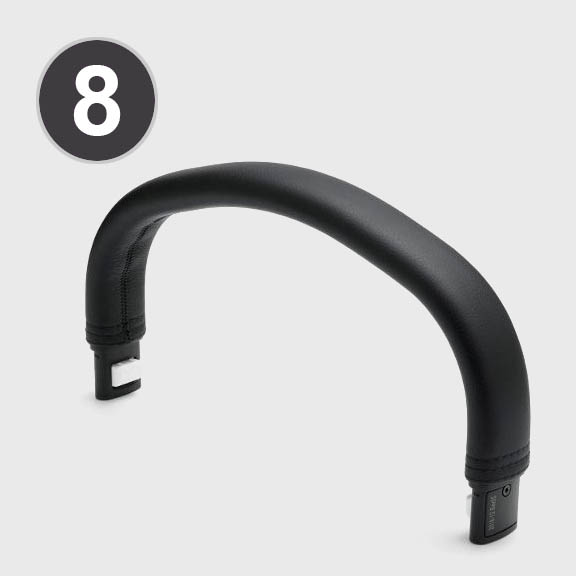 Carry handle
Featuring our signature peekaboo window. Also includes the wire frames and clamps.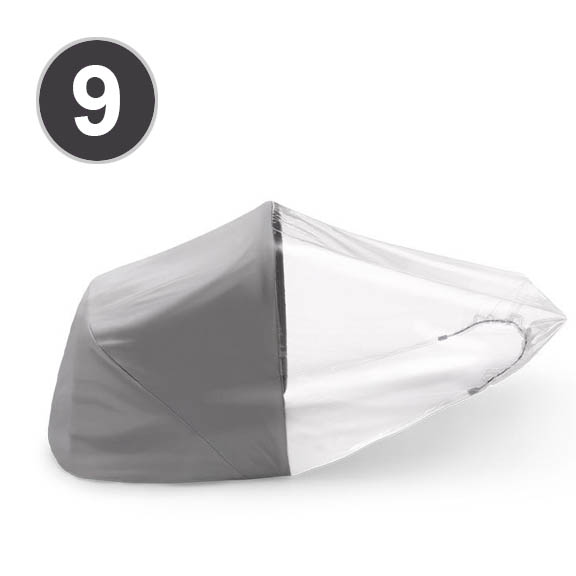 Rain cover
Offers protection against rain and other weather elements.
---
Care instructions
Washing & Care instructions
All fabrics are machine washable at 86°F. Leather-look grips: use a damp cloth to clean. Always check the washing label for exact cleaning and maintenance instructions.
| | |
| --- | --- |
| Stroller weight | 30.64 lbs |
| Age range | 0 months – 4 years |
| Front / Rear wheels | 10 in / 12 in |
| Min – Max. adjustable handlebar height | 33 in – 40.9 in |
| On the seat | 48.5 lbs (per seat) |
| In the underseat basket | 22 lbs |
| Side luggage bag | 22 lbs |
| Compact two-piece fold | 35.04 x 23.62 x 13.78 in |
| One-piece self-standing fold | 26.38 x 23.62 x 34.25 in |
| Lowest handlebar position | 32.2 x 23.6 x 33.4 in (L x W x H) |
| Highest handlebar position | 40.5 x 23.6 x 40.9 in (L x W x H) |
More Information

| | |
| --- | --- |
| Brand | Bugaboo |
| Barcode | 8717447135852 |
| MPN | 188154AM01 |
There are no questions yet. Be the first to ask a question!